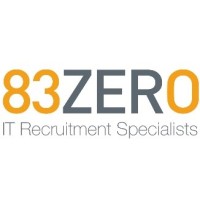 Senior Manager – Cloud Economics – Permanent
Company: 83zero Ltd Published: 26th April 2023 Closing Date: 14th May 2023
Overview of the role:
Our client is a global consultancy and leader in partnering with companies to transform and manage their business by harnessing the power of technology. They are guided by their purpose of unleashing human energy through technology for an inclusive and sustainable future. They are currently on the lookout for multiple experts within Cloud Economics to form part of their Cloud Advisory capability within the wider Business Technology capability unit.
You will focus on advising their clients in the strategy and implementation of cloud economics and value realisation frameworks, processes and solutions that will optimise their cloud consumption while maximising their value realisation. You'll bring an acute sense of market trends and the challenges facing their clients, to deliver lasting and sustainable organisation transformations.
Key Responsibilities:
Experience of working on FinOps projects and initiatives
Setup and definition of Cloud FinOps CoEs and governance models for large or mid-sized organisations
Experience of working with one or more cloud vendors including AWS, Azure and GCP.
Good understanding of billing and metering for cloud platforms and TCO analysis based on usage
Good understanding of cloud cost optimisation techniques across storage, data transfer, compute, database and monitoring.
Good understanding of cloud contracting models, commitment models and licensing models
Experience of having successfully delivered and led advisory engagements, driving positive outcomes and developing opportunities to deliver follow-on work
Experience of leading successful large-scale, complex IT transformation delivery engagements in alignment to a client's strategic objectives
Experience of managing teams, including multiple workstreams in complex delivery environments
Experience in leading and supporting sales efforts, as well as shaping deal and engagement commercials
Evidence of achieving sales targets of at least £500k per annum
Evidence of practice development, team building and developing more junior colleagues
Desirable:
Cloud Practitioner Certified
FinOps Certified
Hands-on working experience in one or more FinOps and TBM tools like Cloudability, CloudCheckr, Cloudhealth, AWS Cost Explorer, Azure Cost Management etc.
To apply please click the "Apply" button and follow the instructions.
For a further discussion, please contact Jakob Russell on (phone number removed)
83zero Consulting Limited is a boutique consultancy specialising in Software Development & Agile within the UK. We provide high quality interim and permanent senior IT professionals.
---
Location
Details
Company: 83zero Ltd
Type: Full-time
Seniority: Manager
Salary: £90,000 - £110,000/annum
FinOps Certifications Required: Certified Practitioner