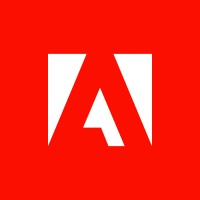 Cloud Governance Engineering Manager
Published: 23rd August 2022 Closing Date: 30th September 2022
The Opportunity
The Cloud Governance and Automation organization is looking for a passionate and bold Engineering Manager who is interested in building the next generation of automation tooling for governing Adobe's public cloud fleet, focusing on efficiency, compliance, security, and operational domains.
As an engineering leader, you will guide and develop some of the strongest engineers in Adobe. You will have the scope and resources to build and grow a world-class engineering team and ensure they perform with utmost efficiency and efficacy. The ideal candidate will be expected to guide your team to deliver by helping identify dependencies and risks for the group, being a planning consultant to the project managers, recommending improvements to our engineering practices and helping other specialists become more proficient in solving specific problems.
If you are passionate about leading a team that is developing high-quality, highly scalable, and highly available microservice automation tooling then this would be a great opportunity for you.
Managerial responsibilities
Partner closely with management to envision new governance automation tooling or enhancements to existing tooling
Use a combination of data and instinct to make decisions and execute rapidly
Take the initiative and be comfortable working in an agile, data-influenced, fast-paced environment of self-starters
Own progress of the tooling through the development life cycle, identifying risks and opportunities
Assess feasibility and effort to achieve objectives and plan release timelines
Advocate for the engineering team's ideas and needs while also representing the group externally in the broader engineering organization
Manage and communicate external dependencies
Have a strong passion for the highest level of secure coding hygiene and practices
Provide prioritization and areas of focus for your team members
Retain top talent, supporting and developing the team through mentorship and ongoing feedback as part of regular one-on-ones and check-ins
Development responsibilities
Strong understanding of microservice development architectures to support building new, and enhancing existing, cloud governance and automation tooling
Oversee all aspects of software development activities, including design, coding, code review, unit/integration testing, bug fixing, and code/API documentation
Design tooling that scales horizontally, perform at high efficiency and with low latencies
Lead a multi-functional team to ensure excellent end-to-end user experience with our tooling
Fast prototyping of ideas and concepts and researching the latest industry trends
Perform code reviews and check-ins using Git
Be responsible for and facilitate release and versioning processes
Provide operational oversight over core automation platforms that the team is responsible for
What you need to succeed
BS or MS in Computer Science or equivalent
Minimum 8 years of proven experience in software engineering
Minimum of 3 years leading software engineering teams
Minimum of 2 years of hands-on experience with AWS, Azure, or GCP (experience with multiple clouds is strongly preferred)
Experience with cloud financial management (FinOps) is desired but not required
Strong technical background and analytical abilities, with experience in developing automation tooling
Excellent technical skills in developing complex software products
Strong leadership skills driving consensus on requirements and ensuring timely decisions
Consistent track record of developing, leading, coaching, and mentoring software engineers to deliver high-quality software as a team
Demonstrated results working in a diverse, global, collaborative, team-focused environment
---
Location
Details
Company: Adobe
Type: Full-time
Seniority: Manager
Salary: $173,000/yr - $256,000/yr (LinkedIn est.)
FinOps Certifications Required: None