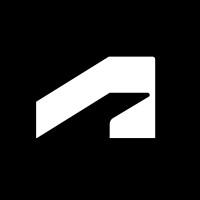 Senior Cloud Spend Analyst (Remote)
Published: 23rd August 2022 Closing Date: 30th September 2022
Position Overview
We're growing our Cloud Spend Management team within Autodesk's Vendor Platform organization. The team is seeking an experienced analyst to provide business and financial governance support for our public cloud consumption, and to assist in managing the cloud spend and providing guidance on opportunities for cost optimization.
Responsibilities
Support development and DevOps teams in understanding their cloud bills based on their business goals and budget
Provide summaries and detailed usage statistics for resources across public clouds, offering actionable intelligence to right-size and scale services efficiently
Identify and facilitate opportunities to optimize, reduce cost and plans to realize the savings
Build and maintain cloud usage visibility to proactively optimize workloads
Provide early intervention, management, and advice to public cloud consumers
Work closely with financial and billing teams on budget, forecast and expenses reports relating to hosting
Create operational metrics to demonstrate costs and usage and assist with tracking with the necessary stakeholders
Lead regular cadence calls providing expert advice and consulting on cloud financial management activities
Oversee the cloud billing dashboards, and manage the AWS Savings Plans and AWS Reserved Instance purchases
Configure and manage cloud cost optimization tools
Create and maintain internal documentation on FinOps and cost optimization processes and customer environments
Minimum Qualifications
Experience in cloud expense management
Strong ability to analyze and interpret data and provide insights
Exposure to public cloud billing and services including AWS and Azure
Comfortable performing requirements analysis, interfacing with stakeholders of various levels, and documenting solutions
Ability to articulate technical topics to non-technical audiences both in writing, in diagrams, and in-person
Energetic team player who works well across boundaries and readily adapts to change and enjoys rapid development
Confident of your skills, and abilities and willing to share what you know, while learning from others
Deals well with ambiguous or undefined problems
Strong written and oral communication skills
The Ideal Candidate
5+ years of experience with cloud expense management, business analyst experience, or cloud engineering
Familiarity with Agile methodology
Familiarity with various database technologies (NoSQL, SQL) and data interchange formats (XML, JSON)
AWS certification is a plus
Bachelor's degree, preferably in Finance, Computer Science, Computer Engineering, or a related field
At Autodesk, we're building a diverse workplace and an inclusive culture to give more people the chance to imagine, design, and make a better world. Autodesk is proud to be an equal opportunity employer and considers all qualified applicants for employment without regard to race, color, religion, age, sex, sexual orientation, gender, gender identity, national origin, disability, veteran status or any other legally protected characteristic. We also consider for employment all qualified applicants regardless of criminal histories, consistent with applicable law.
Are you an existing contractor or consultant with Autodesk? Please search for open jobs and apply internally (not on this external site). If you have any questions or require support, contact Autodesk Careers.
---
Location
Details
Company: AutoDesk
Type: Full-time
Seniority: Mid-level Contributor
Salary:
FinOps Certifications Required: None