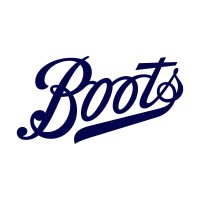 Head of Cloud Engineering
Company: Boots UK Published: 12th January 2023 Closing Date: 30th April 2023
Job Description
The Boots Cloud Centre of Excellence team is seeking an experienced Head of Cloud Engineering to join our growing International IT and Advanced Analytics (IT2A) function. This role has the flexibility to work from either our London, Weybridge or Nottingham offices on a flexible office/home hybrid approach.
We are looking for people who want to challenge the 'norm'; we want to change how we use the Cloud and help our companies who have some awesome ideas on how we help our patients and customers and the Cloud Centre of Excellence is pivotal to help our colleagues across IT and the wider business to make the most of the Cloud.
So, if you're a great individual with the desire to make things happen and want to join a team of equally great people, please get in touch.
About the role: 
As our new Head of Cloud Engineering, you will be responsible for developing a rigorous cloud product roadmap, enablement of cloud services and automation to enable business strategies and ensure public cloud solutions are optimized for cost and functionality.
You will develop and drive the cloud service models (IaaS, PaaS, SaaS) along with the introduction of new emerging technologies and public cloud services, cloud adoption plans, cloud application design, and cloud management and monitoring strategies.
You will be passionate about innovating with automation, machine learning and AI to improve, optimise and enable the Cloud service we provide to be easily consumed by IT teams in support of the business strategy
Key responsibilities:
Drive a team to engineer the overall Enterprise Cloud Platform services based on the platform architecture roadmap. Serve as cloud-based product engineering thought leader and global evangelist for DevOps based ways of working.
Provide leadership and highly specialized expertise in the platform portfolio, complicated data ecosystems, big data and high compute clusters and modern IAAS / PaaS or cloud native deployments, focusing on reusability, cost optimization, and well-architected principles.
Oversee and drive the deployment of automated infrastructure and software deployments from development to production. Demonstrates innovative methods of cloud based IAAS / PaaS deployments and modern scripting tools to quickly launch, shut down and re-launch platforms and applications using modern and innovative scripted techniques on in an agile accelerating approach and realizing business outcomes, while keeping alignment with the business vision. Also act as a coach for operational excellence to other teams.
Provide leadership to proper cloud-native operations management. This includes proper "key management" and "controlled operations" for continuous deployments. They will also ensure quality of service for highly complex deployments with source code control, automation, understanding of scripted service-based environments into IAAS/PaaS ecosystems, with business continuity in mind.
Ability to start with the business strategy and develop an engineering approach that builds extensible frameworks and architectures that tackle a range of future opportunities that help our customers do things quicker and easily in a self-serve environment.
Manage strategic global systems configuration and deployment within platform, providing proper discipline and rigor as we deploy new innovative solutions to produce insights that impact our portfolio.
Sets financial, operational and quality objectives for the team; develops and manages department budget and an operational plan; deliver against business goals/objectives.
What you'll need to have: 
Experience with public cloud architecture, Cloud strategy, networking, security, compliance workload types, migration patterns and tools.
Experience with various enterprise applications and IT services, as well as software development, compliance and security, and IT operations disciplines.
Knowledge of cloud design patterns, cloud operations and cloud cost models with experience implementing best practices or suggested improvements.
Experience suggesting competitive and innovative technical decisions, obtaining client buy-in and delivering on commitments
Experience re-architecting applications for cloud platforms.
Experience leading a large, highly technical team in a matrix organization.
Knowledge of app & data architectures and cloud native patterns for development, etc.
It would be great if you also had: 
5 years of leading engineering teams or 3 years as a lead engineer
About our team – Cloud Centre of Excellence
WBA is the world's leading pharmacy-led health and beauty retailer. With over 2,500 stores in the UK, approaching 10,000 stores in the US and thousands more internationally, our purpose is to help our customers look and feel better than they ever thought possible.
WBA is continuing the journey we started a couple of years ago with the Cloud. We are now embarking on establishing our International (Boots UK, No 7 Beauty Company, Boots Opticians and International Retail) Cloud Centre of Excellence which will support and develop the services we look after today.
You will have the opportunity to help set up the Cloud Centre of Excellence from the start, so you can influence how we set ourselves up for success. This is an exciting time for us as we look to build a super team of brilliant people who can help our companies maximise the opportunities the Cloud brings to organisations. From setting up the FinOps function, through to working in Architecture to develop our strategies, to developing our Engineering capability around automation and AI, to all the way to supporting the services we have and making these even better.
Our benefits
Generous staff discount including enhanced discounts on Boots brands and Boots Opticians
Excellent onsite facilities including staff shop, opticians (including free eye tests for team members), gym, cafeteria, outdoor seating spaces and dry cleaning service
Travel links including on campus bus stops, parking and close to train and tram links
We have a great range of benefits in addition to the above that go beyond salary and offer flexibility to suit you; Click here to view our full list of company benefits (all rewards and benefits are subject to change and eligibility).
---
Location
Details
Company: Boots UK
Type: Full-time
Seniority: Director
FinOps Certifications Required: None