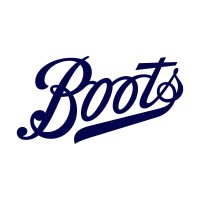 Head of FinOps, Demand and Governance
Company: Boots UK Published: 12th January 2023 Closing Date: 27th February 2023
Job Description
The Boots Cloud Centre of Excellence team is seeking an experienced Head of FinOps, Demand and Governance to join our growing International IT and Advanced Analytics (IT2A) function. This role has the flexibility to work from either our London, Weybridge or Nottingham offices on a flexible office/home hybrid approach.
We are looking for people who want to challenge the 'norm'; we want to change how we use the Cloud and help our companies who have some awesome ideas on how we help our patients and customers aand the Cloud Centre of Excellence is pivotal to help our colleagues across IT and the wider business to make the most of the Cloud.
So, if you're a great individual with the desire to make things happen and want to join a team of equally great people, please get in touch.
About the role: 
As our new Head of FinOps, Demand and Governance, you will be responsible for implementing cloud technology solutions and processes for optimizing cloud spend.  You will be adept at managing budget, accounting operations, software licensing, and cloud cost management.   Working with the Cloud Center of Excellence (CCoE), you will partner across the organisation to drive cloud financial operations across multiple business units.
Using cloud costing capabilities, you will consult and mentor business teams to establish financial approval processes, budgets, alerts, and reporting dashboards to ensure solutions operate within cost constraints.  You will have an understanding of the demand coming into the CCoE, making sure the Heads of CCoE have timely sight of demand and it is understood, so the CCoE can manage it.
You will develop, own and manage the CCoE governance framework, ensuring it is lean, and supports the objectives of the CCoE but aligns to the wider Tech Services governance framework.
Key responsibilities:
Leads the development of metrics and scorecards to influence the technology teams on industry best practices for cloud financial operations.
Performs as an idea generator, working with others as a thought leader and subject- matter expert to help brainstorm new processes and solutions.
Shares highly complex information related to areas of expertise. Interacts with senior management to keep abreast of objectives. Transfers knowledge and collaborates across functional lines and/or across departments.  Interacts with direct reports and peers in management / customers / vendors to interpret information and improve cross-functional processes and programs.  Builds and enhances key internal and external contacts.
Develops short- and long-range product and service strategies and plans.  Oversees the execution of operating plans for specified area of responsibility.
Reviews the competitive marketplace and adjusts operational activities based upon identified information.
Sets financial, operational and quality objectives for the team; develops and manages department budget and an operational plan; deliver against business goals/objectives.
Leads the Development of metrics and scorecards to influence the technology teams on industry best practices for cloud financial operations.
What you'll need to have: 
At least 5 years of experience contributing to financial business decisions in the workplace.
At least 5 years of experience planning, developing, and managing departmental expense and capital budgets
Experience leading collaborative teams to achieve common goals
Experience presenting technical ideas in business-friendly language.
Experience identifying operational issues and recommending and implementing strategies to resolve problems.
This individual must be able to translate cloud financial concepts such as scalable costs, pay for consumption, right cloud service/right size/right licensing model into language senior management, financial teams, and technologists can relate to and be a key influencer on technical decisions that affect the business on a long-term basis.
It would be great if you also had: 
Certification: Cloud FinOps
About our team – Cloud Centre of Excellence
WBA is the world's leading pharmacy-led health and beauty retailer. With over 2,500 stores in the UK, approaching 10,000 stores in the US and thousands more internationally, our purpose is to help our customers look and feel better than they ever thought possible.
WBA is continuing the journey we started a couple of years ago with the Cloud. We are now embarking on establishing our International (Boots UK, No 7 Beauty Company, Boots Opticians and International Retail) Cloud Centre of Excellence which will support and develop the services we look after today.
You will have the opportunity to help set up the Cloud Centre of Excellence from the start, so you can influence how we set ourselves up for success. This is an exciting time for us as we look to build a super team of brilliant people who can help our companies maximise the opportunities the Cloud brings to organisations. From setting up the FinOps function, through to working in Architecture to develop our strategies, to developing our Engineering capability around automation and AI, to all the way to supporting the services we have and making these even better.
Our benefits
Generous staff discount including enhanced discounts on Boots brands and Boots Opticians
Excellent onsite facilities including staff shop, opticians (including free eye tests for team members), gym, cafeteria, outdoor seating spaces and dry cleaning service
Travel links including on campus bus stops, parking and close to train and tram links
We have a great range of benefits in addition to the above that go beyond salary and offer flexibility to suit you; Click here to view our full list of company benefits (all rewards and benefits are subject to change and eligibility).
---
Location
Details
Company: Boots UK
Type: Full-time
Seniority: Director
FinOps Certifications Required: Certified Practitioner