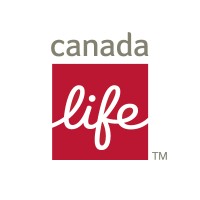 Cloud Finance Operations Manager
Company: Canada Life UK Adviser Published: 18th January 2023 Closing Date: 27th February 2023
Job Purpose
The Cloud Centre of Excellence (CCoE) is a newly established area of Canada Life, responsible for managing the overall Cloud Environment for the migration of existing applications and build of any new applications. The CCoE contains 6x Functions, ensuring that the environment is available, stable, secure, resilient and remains compliant with all organisational policies and standards.
The Cloud Business Office (CBO) Function is responsible for managing the Business Office and FinOps related services in the Cloud environment, specifically:
Cloud Financial Portfolio Management & Performance Reporting
Cloud Cost Split & Reconciliation
Billing Hierarchy Definition
Billing, Tagging Strategy & Enablement
Cloud Cost Analysis & Optimisation (reserved instances etc)
Cloud Procurement Management
Cloud Cost Forecasting & Actuals
Cloud CoE and Shared Services Pricing Model
What you will do
The FinOps Manager is responsible for performing key FinOps related activities in the CBO Function. The role of the FinOps Manager is to contribute to enabling the vision of a best-in-class FinOps practice and cost management services for Cloud.
This is an opportunity to be part of the new CBO Function.
Duties and Responsibilities 
The role holder will be expected to have credible experience (5-8yrs) in Finance and be familiar with financial aspects of IT operating environments. They may have previously worked in Finance as a Finance Analyst or Finance Manager for Technology or a FinOps Manager for Cloud. The role holder should ideally have hands on Cloud / FinOps experience but should at a minimum be passionate about striving for best-in-class FinOps and keep up to date with the latest developments in the Cloud and Finance industry.
Specific objectives are:
Carry out duties listed in the CBO Operating Model, ensuring there is adequate understanding and accountability for CBO and FinOps related activities
Maintain the FinOps related artefacts, specifically the FinOps dashboards, policies, templates and standards, ensuring all are kept up to date and accurate
Provide FinOps advisory and input into the CBO Function and wider CCoE Work with the wider CCoE team to ensure that Cloud Consumers have met adoption pre-requisites and are able to fund consumption (inc SaaS)
Act as an active member of the Cloud community both internally and externally
Act as a mentor and advisor to more junior members of the organisation
Contribute to the delivery of CBO and FinOps related OKR's and KPI's
Act as a FinOps Subject Matter Expert (SME) to leaders in CCoE and wider Canada Life, including Product Owners and Application Leads, providing insight and advice on FinOps related matters
Continue to improve FinOps and overall cost management and optimisation strategies
Desired Skills, Knowledge and Experience
Experience consulting in Cloud Advisory & IT Financial Services or Operational Experience with Cloud Cost Governance within an IT Organization
Strong negotiation and influencing skills and proven relationship builder
Excellent communication skills at executive level
A natural leader, with experience of leading or coaching others
Strong knowledge and experience technical understanding of cloud migrations
Strong technical analytical skills, specifically FinOps and finance skills, and an eye for detail
Experience with PowerBI tooling strongly preferred
Able to explain technical concepts to a non-technical audience, emphasising key points for decisions and understanding
Has a deep understanding of Cloud FinOps Strategy and FinOps tools and processes, including consumption models and reporting, dashboarding, FinOps governance
Can act independently with initiative and decisiveness, and is aware of when to escalate issues
---
Location
Details
Company: Canada Life UK Adviser
Type: Full-time
Seniority: Manager
FinOps Certifications Required: None