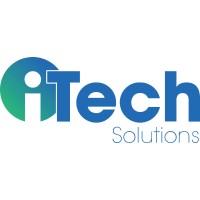 Cloud FinOps Analyst
Published: 16th June 2022 Closing Date: 16th July 2022
Fully remote position, EST or CST hours of Work – Monday through Friday
We are looking for an experienced FinOps Analyst to provide business and financial governance support for our Cloud Services, and to assist in managing the cloud spend and providing guidance on opportunities for cost optimization. The ideal candidate already possesses deep experience in the FinOps discipline as an optimization practitioner or as a cloud consultant
Key Responsibilities include:
Support consumers in understanding their cloud bills based on their business goals and budget
Provide summaries and detailed usage statistics for resources across public clouds, offering actionable intelligence to right-size and scale services efficiently
Identify and facilitate opportunities to optimize, reduce cost and plans to realize the savings
Build and maintain cloud usage visibility to proactively optimize workloads
Provide early intervention, management and advice to consumers of the cloud services
Work closely with financial teams on budget, forecast and expenses reports relating to hosting
Oversee the Cloud Billing Dashboard, and manage Cloud Compute Savings Plan and Reserved Instance purchases
Create operational metrics to demonstrate costs and usage and assist with continuous tracking
Lead regular cadence calls providing expert advice and consulting on cloud financial management activities
Configure and manage cloud cost optimization tools
Create and maintain internal documentation on FinOps and cost optimization processes and customer environments
Qualifications:
2+ years experience in cloud expense management using the FinOps discipline
Cloud FinOps knowledge to include deep knowledge of Reserved Instances, Savings Plans, cost & usage data, and basic finance and accounting knowledge
Experience working with Cloud FinOps tools
Familiarity with cost structure of AWS, Azure and Google products and services
Strong ability to analyze and interpret data and provide insights
Strong written and oral communication skills, and experience presenting formally or informallyMicrosoft office tools including Word, PowerPoint, Excel, Outlook
Real world experience with BI and/or cost tracking tools such as Tableau, Apptio BI is preferred
AWS Cloud Practioner experience preferred
FinOps Foundation or TBM certification is highly desirable
For more information please contact Tom Mazzulla at or
Since 1995, iTech Solutions Inc., has been providing IT Consulting and Direct Hire Services to the Insurance, Financial, Communications, Manufacturing and Government sectors with local offices in Connecticut, Minnesota, Colorado, Massachusetts, Tennessee, North Carolina, and New Jersey / Pennsylvania area.
Our recruiting strategy is simple, if you want to find qualified IT professionals then use IT professionals to find them. So at iTech Solutions, our personnel are all career IT professionals with a wide range of IT experience. We can honestly say our staff understands the technologies, the complexities of finding and selecting the appropriate personnel and the pressures of running successful IT projects.
---
Location
Details
Company: iTech Solutions
Type: Contract
Seniority: Entry-level Contributor
Salary: $33.04/hr to $51.73/hr
FinOps Certifications Required: Certified Practitioner