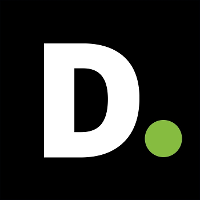 Cloud FinOps Specialist
Company: Deloitte Published: 25th April 2023 Closing Date: 30th June 2023
In the rush to support business continuity these days, and to support employees while they work remotely, many organizations have ramped up their cloud usage. However, some may be overprovisioning and using more resources than they actually need—which can result in huge cost overruns. With Cloud Financial Operations ("Cloud FinOps), organizations can govern cloud usage and more effectively match usage to need to cost to value.Because of this, we are looking for cloud-oriented, technology proficient candidates to join our growing IT Asset Management team and collaborate on helping clients in their cloud journey. More specifically, your expertise will help to define and drive our go-to-market strategy to ensure a cost effective and efficient cloud transformation and ongoing cloud cost management.You will support our clients in:
Assessing the Cloud migration path and utilization, d riving financial accountability and cost transparency
Creating a Cloud Financial management strategy and formulate strategical recommendations to maximize speed of delivery, agility & innovation while considering cost.
Implementing and configuring appropriate technology to perform ongoing monitoring of the Cloud spend
Providing functional support in realizing the cloud optimization plans
Let's Talk About YouAre you tech-savvy but passionate about the move to cloud? Do you have a healthy ambition to collaborate on achieving our goals together in combination with a forward-thinking mindset? Deloitte can match your aspirations!What are the must have's to excel in this role?
You share our passion for cloud business
A minimum of 5 years of working experience with a focus on Cloud and/or Cloud cost management
Experience with cloud platforms e.g. Azure, AWS, Google Cloud,…
Experience with cloud optimization tools (e.g. Apptio Cloudability, CloudHealth, Cloudcheckr etc.)
Good social and communication skills combined with an agile mindset to adapt quickly to a new environment
What are the nice-to-haves to get even faster up to speed in this role
Project lead experience within Cloud projects
Consulting experience in advising clients with regard to IT Asset Management and/or Cloud Finops
Aspiration to work internationally
Knowledge of Dutch and/or French
---
Location
Details
Company: Deloitte
Type: Full-time
Seniority: Entry-level Contributor
FinOps Certifications Required: None