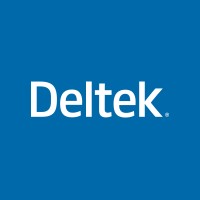 Sr Mgr, Cloud Cost Optimization
Company: Deltek Published: 11th November 2022 Closing Date: 31st January 2023
Position Responsibilities
The Senior Manager Cloud Cost Optimization is responsible for leading and owning the end-to-end lifecycle for cloud financial management (FinOps Practice) across Deltek including cloud spend, forecasting and optimization. Deltek is looking for a driven manager with demonstrated experience building and maturing Cloud FinOps capabilities. This person will be responsible for working with a range of internal stakeholders to design, develop and manage reports dashboards. You will help ensure the operational success of Deltek's cloud expansion strategy. The ideal candidate will need strong analytics, cross-team collaboration and multi-tasking skills that can execute and deliver quickly.
Roles & Responsibilities:
Build, supervise and improve real-time cloud cost and consumption dashboards and forecasts for executive committee briefings, finance workflows and engineering transparency
Drive cost optimization efforts by collaborating with Finance and Engineering teams across the enterprise, recommending and purchasing reserved instances & savings plans across Azure, AWS, and GCP
Partner with our Cloud Governance Team to ensure appropriate tagging and alerts strategies are deployed and maintained at scale to manage costs
Responsible for partnering with the infrastructure, engineering, and product teams to understand the cloud demand forecast and daily resource management
Develop and maintain cost and forecasting models to provide required insights to current and future cloud spend
Produce reports and analysis from cloud-native and 3rd party tools
Create and deliver targeted stakeholder presentations, dashboards, and data visualizations that surface key observations, learnings, and recommendations
Leverage data and analytics to drive business insights, strategy and optimization opportunities that will generate quantitative information and insights capable of cost improvements or efficiencies
Developing a high-level FinOps Strategy rollout across the organization.
Creating a gap analysis for each line of business based on the to-be FinOps goals and preparing a plan to implement and improve overall FinOps capabilities.
Developing and maintaining relationships with key customer stakeholders to onboard them with FinOps tools and processes.
Develop and maintain KPIs, scorecards, and standard metrics
Lead a team of Cloud Cost Optimization Analysts to drive success in the FinOps practice roll out.
Qualifications
Bachelor's Degree in finance, Computer Science, or Information Systems.
10+ years of professional experience Cloud Advisory & IT Financial Services or Operational Experience with Cloud Cost Governance within an IT Organization
Experience and working knowledge of native cloud cost management tooling and/or third-party cloud management or optimization platforms
Significant experience with cloud cost optimization
Experience in building out a FinOps subject area within a large enterprise
Deep cost management knowledge including but not limited to chargeback modeling, cost savings and avoidance tracking, trending and variance analysis and forecasting.
Practical knowledge of native cloud provider cost management capabilities and pricing models
Experience with third-party cloud aggregator software with direct experience in anomaly detection,capacity planning and rightsizing, tagging and storage lifecycle policies, and automation
Analytical skills to collect, coordinate and present sophisticated data to a variety of audiences
Experience in developing KPI's and scorecards based on internal and industry benchmarks
Ability to drive change management ideas and experience to increase program success
Results-driven and goal-oriented
Analytical Thinker with solid communication and collaboration skills
Demonstrated, applied experience establishing and delivering complex projects
Passion for presenting, training, and teaching, with a strong work ethic and positive attitude
FinOps Certified Cloud Practitioner certification is a plus
AWS or Azure cloud practitioner certifications
Company Summary
As the leading global provider of enterprise software and information solutions for project-based businesses, Deltek helps organizations of all sizes maximize productivity and revenue. Our market leadership stems from the work of our diverse employees who are united by a passion for learning, growing and making a difference. At Deltek, we take immense pride in creating a balanced, values-driven environment, where every employee feels included and empowered to do their best work. Our employees put our core values into action daily, creating a one-of-a-kind culture that has been recognized globally. Thanks to our incredible team, Deltek has been named one of America's Best Midsize Employers by Forbes, a Top Workplace by The Washington Post and a Best Place to Work in Asia by World HRD Congress. www.deltek.com
---
Location
Details
Company: Deltek
Type: Full-time
Seniority: Manager
Salary: $145,000 - $155,000
FinOps Certifications Required: Certified Practitioner