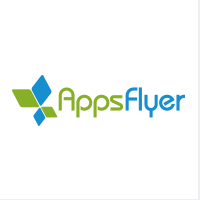 FinOps Analyst – Herzliya
Published: 18th June 2022 Closing Date: 18th July 2022
AppsFlyer is the world's leading mobile attribution platform. Our micro­service architecture is built to support the scale of 100 billion events per day. As part of our continued growth, we are looking for a FinOps Analyst to join the R&D operation team.
The FinOps Analyst's role is to monitor cloud budgets by analyzing the system performance and to evaluate new tools and services for ongoing technology efficiency.
Join our fast-growing team and be part of tomorrow's mobile attribution solutions.
What you'll do:
Monitor cloud cost and forecasting solutions including planning and engineering of AppsFlyer's cloud computing infrastructure, tools and applications
Analyze and monitor system performance from a cost perspective
Assist with designing, consulting, and guiding internal teams on the best cloud architectures according to the need, leveraging the Public Cloud capabilities while optimizing costs
Evaluate new tools and services, aiming for ongoing technology efficiency
Create and deliver ongoing reports and dashboards
Work closely with the development and finance teams in order to optimize cloud cost
Implement and manage BI and automated tools in order to identify and optimize cost trends
What you have:
At least 2 years experience as a FinOps/cloud analyst/engineer or equivalent In a saas company.
At least 3 years experience working with cloud environments
At least 2 years of advanced SQL skills
Understanding of Cloud architecture and its various components
Experience with Public cloud providers (AWS/GCP/Azure)
Ability to effectively communicate product architectures, design proposals and negotiate options at management levels
Bachelor's or Master's degree
Proven analytical and presentation skills, organized with strong attention to detail.
Bonus Points:
Scripting skills (e.g. Python, Bash)
Experience with Kafka, Aerospike, Hadoop, Druid, Clickhouse, DynamoDB
Being introduced by an AppsFlyer team member
---
Location
Details
Company: AppsFlyer
Type: Full-time
Seniority: Entry-level Contributor
Salary:
FinOps Certifications Required: None