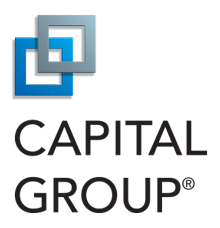 FinOps Analyst Senior
Published: 18th July 2022 Closing Date: 31st December 2022
As a Senior FinOps Analyst you'll utilize superior analytical and quantitative skills to perform departmental cloud demand forecasting, cost optimization, capacity planning, cloud utilization analysis, spend modeling, and cost savings strategy development. By partnering with our engineering and software development teams, you will recommend cost optimized alternatives for existing solutions in the cloud and design and create reports that produce meaningful insights from large raw datasets within cloud billing and usage tools, data lake, CMDB (Configuration Management Data Base), and other asset inventories.
You will also implement and manage solutions to complex licensing and pricing options, applying hardware engineering, software design theories, cloud and software pricing models, and financial discipline to drive recommendations on cost optimized design.
You will have the opportunity to make cost optimization recommendations that enable software license compliance and the ability to drive down cost.  You will partner with business leaders to influence our FinOps service strategy and provide leadership to others through innovation, critical thinking, collaboration, and operational excellence.
"I am the person Capital Group is looking for."
•    You have a bachelor's degree in Computer Science, Engineering, or a related technical field
•    You have FinOps experience working with or for major public cloud providers, preferably Amazon Web Services (AWS) and Microsoft Azure, cloud spend management, IT software contracts, software asset management, possess strong financial skills and understanding of corporate accounting processes
•    You are a FinOps certified practitioner and have one or more relevant certifications from a major public cloud provider such as AWS Cloud Practitioner, AWS Solutions Architect or Azure Solutions Architect
•    You have a strong technical background to manage relevant tools and reporting in the FinOps space such as: Apptio Cloudability, AWS Cost Explorer or Azure Cost Management, and Tableau, PowerBi, or similar reporting tools
•    You're thoughtful in your approach to FinOps best practices. You drive and incorporate best practices throughout areas of responsibility
•    Your agile mindset and passion for designing services that enables technology owners to optimize spend
•    You have financial discipline, a strong business acumen, technical expertise, leadership skills and proven experience providing knowledge transfer
•    You have technology vendor management experience. You've provided software spend optimization direction, guidance and oversight of vendor solutions and integrations
---
Location
Details
Company: Capital Group
Type: Full-time
Seniority: Mid-level Contributor
Salary:
FinOps Certifications Required: None