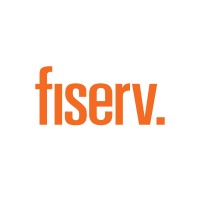 FinOps Staff Auditor, Senior
Company: Fiserv Published: 19th May 2023 Closing Date: 19th June 2023
What does a successful FinOps Staff Auditor, Senior do at Fiserv?
Fiserv's Corporate Audit Services department aspires to deliver world-class internal audit and advisory services that enable superior performance by Fiserv and our clients! This international team covers a wide range and scope of audit activities in the highly regulated payments and card industry.  Your contribution and assignment to each audit will ensure your success as an Auditor by providing progressive exposure to the payments industry, its operational elements, and regulatory obligations. You will improve the effectiveness of a variety of audits including operational, compliance, financial, and info-security/cyber security audits both in the US and internationally.
What you will do:
Acting as the Audit Lead, you will direct and supervise the lifecycle for each assigned audit including the planning process, execution of field work including scheduling interviews and walkthroughs, reviewing materials, designing and executing audit testing, analyzing results and drawing conclusions using the CAS Audit methodology and standards within the allotted time scheduled.
Prepare and lead internal and external status meetings, documenting test results and conclusions, preparing the draft and final audit report and drafting the summary of issues.
As an emerging leader in the CAS Department, you will be responsible for managing the audit lifecycle, directing the work efforts of Staff Auditors, identifying risks and dependencies, ensuring quality and timely work products, coaching and providing feedback to Staff Auditors and contributing to the continuous professional development of the staff.
What you will need to have:
Bachelor's degree with an emphasis in finance, accounting, or equivalent degree or experience in these fields
4+ years of financial services industry experience and/or public accounting firm (internal audit, internal controls, risk management, compliance management, accounting, information systems/technology, or operations).
Demonstrated experience and knowledge of GAAP/IFRS, the International Standards for the Professional Practice of Internal Auditing (Standards) and the latest audit techniques
Demonstrated experience in one or more of the following: Accounting and Finance Principles, Internal Controls, Risk Management or Regulatory Compliance regulations, standards, or frameworks such as FASB, COSO, FFIEC, NIST or PCI
What would be great to have:
CPA, CIA, CISA, CFE or other applicable professional certifications or candidates for certification strongly preferred
Basic to intermediate knowledge of Internal Audit or Exam Management, Internal Controls, Finance, Regulatory Compliance, or Risk management preferred
Background preferably in a financial services or payments industry environment
---
Location
Details
Company: Fiserv
Type: Full-time
Seniority: Senior
FinOps Certifications Required: None