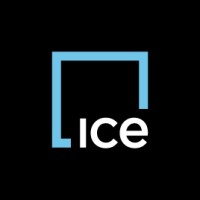 Manager, Global Spend Management
Company: ICE Published: 4th April 2023 Closing Date: 28th May 2023
Job Purpose
ICE is hiring a manager for the Global Spend Management (GSM) team. The GSM team is comprised of FinOps and Telecom Expense Management (TEM) and report into Procurement. The ideal candidate has experience managing a team, understands Finance, Cloud, Telecommunications, Colocation, and has strong business acumen with experience in analytics, reporting, and budgeting.
The GSM manager is both a coach and player who is accountable for the end-to-end processes. You will oversee the team to manage work queues, create reporting and presentations, improve processes, mature documentation, and mentor the team. You are also in the details working to support your team on transactions and projects, perform analytics, review contracts, and problem solve. You should be engaged in all aspects and comfortable traversing between financial, business, and technical conversations seamlessly.
FinsOps team is responsible for cloud cost spend management and analytics. The team identifies cloud cost optimization, right sizing opportunities, anomaly detection, forecasting, trending, and reporting. FinOps are the cloud billing experts working cross functionally with our Cloud Engineers, Architects, and Finance.
TEM team is responsible for the full life cycle of telecommunications and hosting. This includes sourcing, negotiations, contract review, vendor management, invoice management, inventory management, analytics reporting, and budgeting. TEM works closely with Network Engineering, Architects, NetOps, AP, Finance, and PreSales.
Responsibilities
Mentor the FinOps and TEM team including maturing, defining, and improving processes and KPIs
Develop and maintain cost management practices and governance including reporting, forecasting, budgeting, and analytics
Create and present monthly and quarterly reports to executive management
Staying current on industry market trend for Cloud and Telecommunications
Contract review including MSA's and SOF's for telecommunications and colocation
Knowledge and Experience
3+ years as a people manager
5+ years of data analytics, reporting, budgeting, forecasting, and data governance
5+ years of technical business analyst experience with a Bachelor's degree
Strong understanding of Cloud and Telecommunication
Working experience with AWS and Azure billing
Working experience with global Telecom Sourcing including a strong understanding of technical requirements of circuits, international suppliers, and submarine cables
Experienced using ServiceNow, Tableau, QuickSight
Advanced Excel skills
Schedule
This role offers work from home flexibility of up to 2 days per week.
Intercontinental Exchange, Inc. is an Equal Opportunity and Affirmative Action Employer.  All qualified applicants will receive consideration for employment without regard to race, color, religion, gender, sexual orientation, gender identity, national origin or ancestry, age, disability or veteran status, or other protected status.
---
Location
Details
Company: ICE
Type: Full-time
Seniority: Manager
FinOps Certifications Required: None