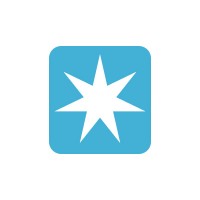 FinOps Specialist
Company: Maersk Published: 25th November 2022 Closing Date: 11th February 2023
Maersk offers a thrilling and attractive career in an ambitious and competitive environment – it is up to you to you use this opportunity for your professional and personal development and to build a career within a stimulating environment with a lot of future international career opportunities across a world class organization.
Additionally, you can expect competitive annual wages and 29 days of annual leave, Collective Health Insurance, pension plan, (public) transportation allowance, continuous professional and personal development, free use of an internal fitness center and fresh fruit every day in the office.
Key Responsibilities
• Ensure timely and accurate job costing done for specific clients
• Timely update on RTP & OTC in FACT to ensure Cm1 checks can be conducted by customer service
• Act as control tower for our Global Shared Service Center colleagues to ensure second to none performance quality.
• To ensure good cooperation with the FinOps team and customer service teams
• Ensure timely processing of ICB (internal billing) charges for both receivables and payables
• Ensure understanding of the end to end process to narrow boundaries between FinOps and customer service
• Ensure timely dispute solving with customers and suppliers, cooperating with commercial and operational colleagues
• To identify and initiate improvement areas in close cooperation with colleagues
• Process and validate workflows (incoming invoices) daily
• Work closely with business control to ensure the systems work for us to keep processes lean and clean.
• Ensure all KPI's (both customers as internal) are met, or actions are being taken to avoid KPI downgrading
• Participate in improvement projects which drive efficiency and productivity.
Who we are looking for
Somebody who:
• Has SAP/ ERP experience
• Speaks and reads fluently English
• Speaks and reads fluently Dutch
• Applies Communication skills
• Owns Analytic skills
• Has Good excel skills (formulas)
• Is result and customer driven
• Does not fear stress
• Can work individual but in teams as well
• Can prioritize tasks
---
Location
Details
Company: Maersk
Type: Full-time
Seniority: Mid-level Contributor
FinOps Certifications Required: None