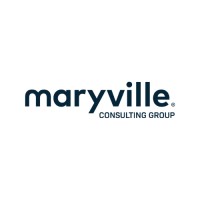 FinOps Consultant
Company: Maryville Consulting Group Published: 25th August 2022 Closing Date: 25th July 2023
THE ROLE 
Maryville Consulting Group is seeking a FinOps consultant to deliver high-quality outcomes for enterprise accounts across the US. This candidate will bring experience participating in engagements for Fortune 500 organizations with industry best practice approaches. This role will have the opportunity to lead accounts, manage engagements, and support business development opportunities.  In all cases, we seek leaders that work to take unstructured problems and drive a well-defined and thorough execution method to delivery.
The mission of the FinOps practice at Maryville is to work jointly with clients to mature their FinOps practice by analyzing optimization opportunities, communicating value creation from cloud practitioners to their customers, and forming partnerships within the business, finance, and IT.  This role is within Maryville's Technology Business Management (TBM) Practice focusing on FinOps, which provides technical and strategic solutions to help executive leaders measure, manage, and communicate the value of the cloud investment to the enterprise.
Common engagements include creating FinOps strategy, managing and measuring cloud performance, optimizing cloud investments, and integrating cloud financials within the broader organization. The FinOps focus of the Technology Business Management Practice is rapidly expanding with substantial opportunity for career growth and additional accountabilities.
WHAT YOU CAN EXPECT 
As part of the FinOps Team, you'll provide guidance and offer unique perspectives that enable clients to mature their cloud operating model and increase the value that cloud provides to the business.
You will be expected to:
Lead client service delivery for FinOps engagements as part of client-facing teams (typically 2-6 people)
Deliver timely outcomes while attaining the highest possible client satisfaction
Identify opportunities to expand and grow strategic accounts through high-quality engagement delivery and excellent client relationships
Cultivate customer relationships and become a trusted advisor in the strategic development of all aspects of the cloud at our clients
KEY QUALIFICATIONS 
Familiarity with the "Big 3" cloud providers (AWS, Azure, GCP) and their product suites and pricing models
Knowledge of cloud cost optimization strategies
Ability to map client business objectives to create actionable reporting
Experience in enterprise technology, managerial finance or management & technology consulting
Demonstrable project management skills with the ability to drive outcomes
Ability to make strategic recommendations to increase FinOps maturity
Understanding of core finance and accounting principles and basic understanding of accounting processes (budgeting, accruals, etc.)
Excellent communication and presentation skills, both written and spoken
Comfortable influencing and building trust-based, value-added relationships with senior executives
Demonstrated leadership in problem statement definition, solution proposal, and solution execution
PREFERRED QUALIFICATIONS
Degree in Finance, Accounting, General Business, or Information Technology
PMP, ITIL, and/or FinOps certifications
Experience with Cloud billing and cost management tools and processes
IT industry understanding and experience of leading digital transformation initiatives
This position is based in the Boston Financial District Office, with flexibility for work from home balance.
---
Location
Details
Company: Maryville Consulting Group
Type: Full-time
Seniority: Mid-level Contributor
FinOps Certifications Required: Certified Practitioner