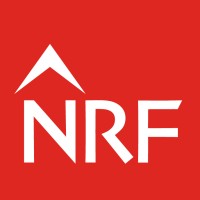 FinOps Lead (Azure)
Company: Norton Rose Fulbright Published: 23rd November 2022 Closing Date: 13th April 2023
Role Title: FinOps Lead (Azure)
Reports to: Global DC&N Manager
Organization: Global IT
The Function
Global IT are responsible for the design, build and operation of central IT services that are used across multiple regions within Norton Rose Fulbright (NRF). The team works closely with Global CTO and CISO and regional IT to develop and manage a central service portfolio, common standards, policies, tools and practices.
Role Definition
TheFinOpsLeadis a key new role that will provideFinOpsleadershipas we transform our existing data centres through acloud first approach, following proven industry and Microsoft Best Practices.
This role will lead thedevelopment oftheFinOps practice, including the building, implementation, and operation of cloud cost managementservice.This is expected to include building/implementation ofcost models,tools,processes, and governance.
This role willprovideFinOpsleadershipdriving adoption of cost management and optimisation working across multiple regions as part of amatrix-managed,multi-sourcedorganisation.
Primary Responsibilities
Define and own the FinOps roadmap in conjunction with the CTO, global and regional IT
Provide FinOps expertise, leadership, direction and assistance to IT leadership, project delivery, regional technical leads and engineering teams
Define and lead implementation and adoption of FinOps including: cost models; tools; operational processes; governance & controls for cloud cost management
Work with the Cloud Engineering team to develop automation for gathering, processing, and visualising cost data
Work with the Cloud Engineering team to build, maintain, and improve real-time cloud cost and consumption dashboards tailored to audience
Identify and drive cost optimisation and saving opportunities across the organisation
Work closely with Regional and Central IT Stakeholders on spend, budgeting, forecasting and ensuring efficient cloud consumption and usage
Research emerging technologies, propose technologies and develop business cases that deliver IT & business value
Key Skills / Qualifications / Knowledge
The successful candidate for this role will have the following experience and expertise:
Strong experience of architecting, designing and implementingAzureFinOpssolutions(including cost management andoptimisation)
Experience in effective cost management strategies,tools, models, and processes
Strong analytical skills with the ability to gather,analyseand interpret significantamounts of informationaccurately
Excellent communication skills and ability to effectively convey complex ideas tailed appropriately to the audience (from senior executives to technical experts)
Excellent technical leadership, collaboration, and matrix-management skills to operate effectively in a globalorganisation
Experience in establishing and prioritising stakeholder requirements and leading technical teams to deliver reliable and timely solutions and insights
Solid understanding of the key drivers, concepts and language that Finance, Procurement, Service Management and Technology teams use day-to-day
Experience with using cloud cost management tools (cloud native/3rdparty) and data analysis using excel or advanced analysis tools to drive actional insights for cloud customers and senior stakeholders
Experience of working with cloud tagging and naming schemes to drive accurate allocation and accountability of cloud spend
Experience in transformation from on premise architecture to Azure, SAAS, PAAS and IAAS
Proven experience of working in a fast-paced environment managing multiple initiatives in parallel
Candidates should be a FinOps Foundation Certified Practitioner and have a minimum of Azure or AWS foundational certifications
Formal Education: Bachelor's Degree in MIS, CS, business or related studies helpful, but experience will carry the most weight
At Norton Rose Fulbright we welcome receiving direct candidate applications via our careers page.
NO AGENCIES PLEASE
Diversity and Inclusion
At Norton Rose Fulbright we value difference and promote a culture of respect for each individual. We encourage workforce diversity in all aspects and at all levels and in doing so create an environment where everyone can realise their full potential and career ambitions on the basis of merit and skill.
If you are unable to apply for a position online or require any reasonable adjustments during the recruitment process, please contact our Recruitment team on london.recruitment@nortonrosefulbright.com
The Norton Rose Fulbright office in London has been awarded the Disability Two Ticks Symbol by Jobcentre Plus. The symbol identifies those employers who have agreed to meet five commitments regarding the recruitment, employment, retention and career development of disabled people.
We want to support your application as best we can. For that reason, we operate a Guaranteed Interview Scheme (GIS). This means that applicants with a disability need only meet the minimum qualifying criteria for a role to qualify for an interview under the scheme.
To find out more about Diversity and Inclusion at Norton Rose Fulbright please click on the following link http://www.nortonrosefulbright.com/about-us/diversity-and-inclusion/
Norton Rose Fulbright
Norton Rose Fulbright is a global law firm. We provide the world's preeminent corporations and financial institutions with a full business law service. We have more than 4000 lawyers and other legal staff based in Europe, the United States, Canada, Latin America, Asia, Australia, Africa, the Middle East and Central Asia.
Recognized for our industry focus, we are strong across all the key industry sectors: financial institutions; energy; infrastructure, mining and commodities; transport; technology and innovation; and life sciences and healthcare. Through our global risk advisory group, we leverage our industry experience with our knowledge of legal, regulatory, compliance and governance issues to provide our clients with practical solutions to the legal and regulatory risks facing their businesses.
Wherever we are, we operate in accordance with our global business principles of quality, unity and integrity. We aim to provide the highest possible standard of legal service in each of our offices and to maintain that level of quality at every point of contact.
Norton Rose Fulbright Verein, a Swiss verein, helps coordinate the activities of Norton Rose Fulbright members but does not itself provide legal services to clients. Norton Rose Fulbright has offices in more than 50 cities worldwide, including London, Houston, New York, Toronto, Mexico City, Hong Kong, Sydney and Johannesburg. For more information, see nortonrosefulbright.com/legal-notices.
Law around the world
nortonrosefulbright.com
---
Location
Details
Company: Norton Rose Fulbright
Type: Full-time
Seniority: Manager
FinOps Certifications Required: Certified Practitioner