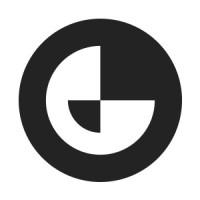 Head of Cloud Financial Management (FinOps)
Published: 19th September 2022 Closing Date: 30th November 2022
We are looking for a Head of Cloud Financial Management (FinOps), in charge of steering OLX Group cloud strategy and optimization, in collaboration with our Business Units around the world.
You will own the end-to-end lifecycle of Cloud Financial Management. In addition to cloud, the role will be responsible for optimizing the usage of other services provided by large tech vendors, looking at contractual, operational and financial efficiencies. This is a key role at OLX Group level, to ensure we scale and run our tech operations efficiently. It has high visibility, requires advanced, specific expertise, and the capability to collaborate effectively with multiple stakeholders, within our tech community, business units, senior group executives, and external partners.
What you will be doing: 
Contribute to the Group Cloud Strategy. The strategy will be drafted in close relationship with engineering teams and finance.
Drive cost optimization efforts by collaborating with Finance and Engineering teams across the organization.
Analyze in depth the operational and architectural setup that drives the use of cloud and other technology services.
You own KPI reporting showing the usage of such services, develop insights, identify root causes of high cost, maintain regular reviews and discussions with stakeholders, to ensure efficient usage, vendor performance, and to optimize our long term architecture, operations, and vendor choices.
You coordinate with and support the tech management and teams across the organization, acting as a service provider, advisor, accelerator of product quality, and project manager/sponsor.
Beyond tech and senior group management, your stakeholders include product teams, data teams, finance, procurement, and legal.
Establish and maintain strong relationships with your stakeholders throughout the entire OLX Group, such as managing vendor QBRs on SLA, costs, performance, and roadmap discussions.
Writing communications and presenting to senior leadership on a regular basis.
Build and lead a team of FinOps specialists within your organization, to help OLX Group build great products for our customers on cost effective, scalable platforms around the world. help you deliver on your goals.
Who we're looking for: 
You have a deep understanding of cloud technologies and economics.
5+ years of relevant consulting, vendor or user experience, with demonstrated ability to build effective relationships with senior technology leaders
5+ years of experience in Cloud Strategy and implementation for large size organizations (using AWS, Azure, or GCP)
3+ years of experience with business case and TCO analysis, linking cloud operations with overall business impact, including customer and financial metrics
3+ years hands-on experience of cloud optimization tools (e.g. Cloudability, CloudCheckr, Cloud Custodian, etc.)
Public Cloud Certification(s) (AWS, Azure, GCP) are welcome
Experience in infrastructure and / or cloud operations
Collaborating with architects, engineers, and designers to find, implement, and the best, most cost effective cloud solutions.
Confidence with presenting to diverse audiences, including tech management and senior non-tech leadership is required.
Strategic thinker, have ideas on where to take the Cloud area in 3-5 years, and know how to share your vision in a captivating way.
Able to navigate through ambiguity and uncertainty with ease, focusing on the main goal and following through, being able to prioritize what matters and drive simplicity.
International experience is preferred, while the area of responsibility spreads over the entire OLX Group globally.
Experience of 3+ years in leading teams within technology and/or cloud operations. Experience in leading international teams is welcome.
Excellent English skills, spoken and written, is a must
Able to travel when required.
---
Location
Details
Company: OLX
Type: Full-time
Seniority: Director
Salary:
FinOps Certifications Required: None