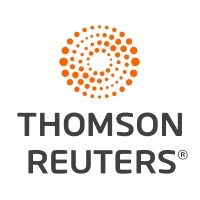 Senior BA, Cloud Service Optimization-FinOps Exp Required
Company: Thomson Reuters Published: 11th May 2023 Closing Date: 28th May 2023
Senior Business Analyst, Cloud Service Optimization (FinOps Experience Required)
We are a growing team of Business Analysts in the Cloud Technology space that is responsible for ensuring Service Optimization and Software Asset Management Compliance in the fast-paced Cloud environment. This is a chance to work with a small group of motivated, knowledgeable, and passionate individuals to guide the way Thomson Reuters consumes cloud hosting and third-party monitoring services. We are looking for a Senior Business Analyst, Cloud Service Optimization to join our Platform Engineering technology team in support of our public cloud initiatives and decisions from a business and financial analysis perspective.Senior Business Analyst, Cloud Service Optimization will be the primary point of contact for helping product development teams across TR understand both the service and cost drivers behind their technology choices as well as design the future of Thomson Reuters Unified Cloud Cost Reporting (TRUCCR). This individual will also play an integral role in helping business partners track their spending vs. annual budget and partnering with finance to forecast future costs.The Senior Business Analyst, Cloud Service Optimization position is for a person with data analytics or financial experience that has a great interest in technology, and it provides a unique opportunity to gain in-depth expertise in the wide array of technologies and trends within the public cloud domain. You will need to work fast and learn as you go, but this is a chance to advance in a tech space with high visibility & ever-changing opportunity. We value technical aptitude, innovative thinking, and a great learning ability above proficiency with specific toolsets. And we are always open to new ideas and methods.
About The Role
In this opportunity as Sr. Business Analyst, you will:
Support product development teams in new project planning from a cost management perspective
Support the team in building a clear understanding of the implications of public cloud technology choice on a project running costs from a long-term perspective.
In close cooperation with technologists, drive the total costs of ownership analysis of new and existing public cloud projects and advise on the right choice of technology from both service and cost optimization points of view.
Collaborate with peers, architects, and managers to understand the strategy and how best to operationalize it across the cloud environments
Support the effort to establish Key Performance Indicators (KPIs) to measure and visualize the efficiency of cloud resources usage from the cost perspective.
Identify underutilized resources and work closely with product development teams to drive public cloud costs down.
Understand the impact of new technologies and their impact on service and cost.
Drive adoption and implementation of enterprise-wide public cloud cost visualization and management tool.
Support the design, development, and updating of reports used to drive service optimization.
Communicate effectively and professionally with internal customers, management, and other Enterprise Cloud teams dispersed across the globe
Support the process of public cloud costs chargeback. In cooperation with financial teams, define cost structure and cost allocation processes.
Manage dashboards and reports with the tool to deliver maximum insight into cost structure and trends.
Assist financial organization and product development teams in public cloud cost forecasting and budget planning activities.
Utilize available data and trending information to determine present and future growth expectations as well as financial performance.
About You
You're a fit for the role of Sr. Business Analyst if your background includes:
Bachelor's degree with a focus on finance, data & analytics, or technology
4+ years of experience in FinOps with applied data analysis with a technology emphasis
Baseline knowledge of public cloud technologies and services
Ability to generate thoughtful conclusions from datasets and present findings in a clear and concise manner
Strong data modeling skills in Excel, including experience building complex, robust, dynamic, and scalable analysis and models
Exposure to forecasting and financial planning cycles
Collaboration across a complex global organization to drive service efficiencies and/or cost savings
Strong passion for technology, a willingness to learn new skills
Excellent communication (written and verbal) and interpersonal skills
Ability to work effectively in a globally distributed team, managing multiple priorities while collaborating with cross-functional teams
What's in it For You?
You will join our inclusive culture of world-class talent, where we are committed to your personal and professional growth through:
Hybrid Work Model: We've adopted a flexible hybrid working environment for our office-based roles while delivering a seamless experience that is digitally and physically connected.
Culture: Globally recognized and award-winning reputation for equality, diversity and inclusion, flexibility, work-life balance, and more.
Wellbeing: Comprehensive benefit plans; flexible and supportive benefits for work-life balance: two company-wide Mental Health Days Off; work from another location for up to a total of 8 weeks in a year, 4 of those weeks can be out of the country and the remaining in the country, Headspace app subscription; retirement, savings, tuition reimbursement, and employee incentive programs; resources for mental, physical, and financial wellbeing.
Learning & Development: LinkedIn Learning access; internal Talent Marketplace with opportunities to work on projects cross-company; Ten Thousand Coffees Thomson Reuters café networking.
Social Impact: Eight employee-driven Business Resource Groups; two paid volunteer days annually; Environmental, Social, and Governance (ESG) initiatives for local and global impact.
Purpose-Driven Work: We have a superpower that we've never talked about with as much pride as we should – we are one of the only companies on the planet that helps its customers pursue justice, truth, and transparency. Together, with the professionals and institutions we serve, we help uphold the rule of law, turn the wheels of commerce, catch bad actors, report the facts, and provide trusted, unbiased information to people all over the world.
In the United States, Thomson Reuters offers a comprehensive benefits package to our employees. Our benefit package includes market competitive health, dental, vision, disability, and life insurance programs, as well as a competitive 401k plan with company match. In addition, Thomson Reuters offers market leading work life benefits with competitive vacation, sick and safe paid time off, paid holidays (including two company mental health days off), parental leave, sabbatical leave. These benefits meet or exceeds the requirements of paid time off in accordance with any applicable state or municipal laws. Finally, Thomson Reuters offers the following additional benefits: optional hospital, accident and sickness insurance paid 100% by the employee; optional life and AD&D insurance paid 100% by the employee; Flexible Spending and Health Savings Accounts; fitness reimbursement; access to Employee Assistance Program; Group Legal Identity Theft Protection benefit paid 100% by employee; access to 529 Plan; commuter benefits; Adoption & Surrogacy Assistance; Tuition Reimbursement; and access to Employee Stock Purchase Plan.Thomson Reuters complies with local laws that require upfront disclosure of the expected pay range for a position. The location(s) for this role include one or more of the following states (CA, CO, CT, NV, WA) and/or remote. The base compensation range for the role in any of those locations is $71,400 – $132,600. This role may also be eligible for an Annual Bonus based on a combination of enterprise and individual performance. Base pay is positioned within the range based on several factors including an individual's knowledge, skills and experience with consideration given to internal equity. Base pay is one part of a comprehensive Total Reward program which also includes flexible and supportive benefits and other wellbeing programs.Do you want to be part of a team helping re-invent the way knowledge professionals work? How about a team that works every day to create a more transparent, just and inclusive future? At Thomson Reuters, we've been doing just that for almost 160 years. Our industry-leading products and services include highly specialized information-enabled software and tools for legal, tax, accounting and compliance professionals combined with the world's most global news services – Reuters. We help these professionals do their jobs better, creating more time for them to focus on the things that matter most: advising, advocating, negotiating, governing and informing.We are powered by the talents of 25,000 employees across more than 75 countries, where everyone has a chance to contribute and grow professionally in flexible work environments that celebrate diversity and inclusion. At a time when objectivity, accuracy, fairness and transparency are under attack, we consider it our duty to pursue them. Sound exciting? Join us and help shape the industries that move society forward.
---
Location
Details
Company: Thomson Reuters
Type: Full-time
Seniority: Senior
Salary: $71,400 - $132,600 /yr
FinOps Certifications Required: None