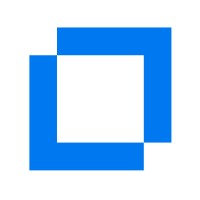 Senior Cloud FinOps Engineer
Published: 5th August 2022 Closing Date: 30th September 2022
FinOps Engineer for Public Cloud Governance in order to address the increased scope due to CIO
Transformation Initiative.
1. Public Cloud On-boarding and Business Operations
2. Public Cloud Governance from financial perspectives
3. Operational and Financial Optimization of Public Cloud
Job Description
Cloud Business Operations
Educate and guide internal customers on its Cloud offering on on-premises, AWS, Azure, GCP and OCI
Work with Financial personnel to get approvals for settings-up public cloud accounts
Cost Analysis: Educate internal customer on monthly costs, spend analysis and build custom reports using tools like Cloud Health
Co-ordinate workshops or technical sessions between vendors and internal customers
Budget reviews with product group's business personnel
Identify and review cost saving opportunities and secure budget or influence the change in product groups
Business Analysis skills
Expert in managing large data sets and excel programming and modelling
Strong analytical and problem-solving skills with ability to draw business relevant insights
Strong business acumen and fundamental knowledge of Cloud and IT infrastructure financials
Ability to package and present findings in a structure manner to executives and/or large audience
Prepare reports for internal and external audiences using business analytics reporting tools
Preparing reports for the management stating trends, patterns, and predictions using relevant data.
Minimum Qualifications & Experience
Typically 7+ years of variety of Business Analysis and Program Management experiences
Minimum 3+ years in Data analyst or business analyst
Minimum 1+ years in Cloud
Bachelor's degree; advanced degree or MBA preferred
Preferred Qualifications & Experience
Experience working on public Cloud like AWS, Azure or Google Cloud
Knowledge of cloud cost reporting tools (AWS CUR, Cloud health, etc)
Knowledge of scripting and querying languages ( Eg. SQL)
---
Location
Details
Company: Microfocus (Formerly Hewlett Packard)
Type: Full-time
Seniority: Mid-level Contributor
Salary:
FinOps Certifications Required: None