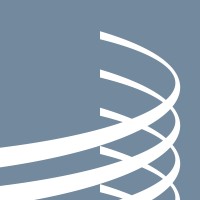 Senior FinOps Specialist, P4 – 22194-FT_PP
Published: 23rd August 2022 Closing Date: 5th September 2022
The incumbent will perform the following principal duties:
a.   Develop in-depth knowledge of the existing IT/cloud architecture/in-house infrastructure and technology portfolio.
b.   Build, maintain, and optimize dashboards to provide internal users with an analytical view of services data for cost-of-service and capacity planning.
c.   Provide costing expertise, direction, and assistance to systems analysts, cloud architects and application teams.
d.   Develop, document, and make recommendations and communicate plans for financial operations with cloud infrastructure, including analysis of cost reduction opportunities.
e.   Work closely with developers, IT operations, business, and accounting staff to build and propose a cost-of-service chargeback model.
f.    Work with business owners and accounting staff to resolve open billing service accounting/costing issues, identify processes improvements, and track progress to completion.
g.   Provide IT/cloud financial details to Accounting and lines of business in order to complete reconciliation of IT service accounts.
h.   Analyze the demand for IT/cloud services in order to generate forecast and capacity planning as well as provide information to the vendor management role to negotiate better pricing (e.g. low utilization, more optimal usage patterns or deployment options).
i.    Conduct research on emerging cloud technologies in support of infrastructure demand management and cost-of-service pricing techniques, and recommend practices that will increase cost effectiveness.
j.    Develop/maintain training material supporting the key concepts of public cloud billing, the IT/cloud service billing, and cross charging processes.
k.   Perform other related duties as required.
Education (Essential)
Advanced university degree in Computer Science or another Science, Technology, Engineering or Mathematics (STEM) discipline.  A first-level university degree plus two years of relevant experience in addition to the years of experience requested below may be accepted in lieu of an advanced university degree.
AWS Solution Architect Certification: Associate.
Education (Desirable)
  AWS Solution Architect Certification: Professional.
  Experience (Essential)
Relevant working experience of seven years, of which at least three years in a similar role.
Proficient use of reporting tools such as Tableau, Microsoft PowerBI or Quicksight.
Experience (Desirable)
Budget & Finance Management.
FinOps Certified Practitioner.
Data Visualisation.
Microsoft Azure experience/certification.
Language (Essential)
Excellent written and spoken knowledge of English.
Language (Desirable)
Knowledge of other UN official languages, particularly French.
Job Related Competencies (Essential)
Excellent analytical skills.
Excellent document production and presentation skills.
Familiarity with a broad range of technologies supplemented by in-depth knowledge in specific areas of relevance.
Excellent communication and interpersonal skills and ability to maintain effective partnerships and working relations in a multi-cultural environment with sensitivity and respect for diversity.
Job Related Competencies (Desirable)
Working experience in the context of an international organization.
4.      Organizational Competencies
Communicating effectively.
Showing team spirit.
Demonstrating integrity.
Valuing diversity.
Producing results.
Showing service orientation.
Seeing the big picture.
Seeking change and innovation.
Developing yourself and others.
Mobility:  WIPO staff members are international civil servants subject to the authority of the Director General and may be assigned to any activities, office or duty station of the Organization.  Accordingly, the selected candidate may be required to move from time to time to new functions and/or to another duty station.
Annual salary:
Total annual salary consists of a net annual salary (net of taxes and before medical insurance and pension fund deductions) in US dollars and a post adjustment.  Please note that this estimate is for information only.  The post adjustment multiplier (cost of living allowance) is variable and subject to change (increase or decrease) without notice.  The figures quoted below are based on the July 2022 rate of 73.5%.
| | | |
| --- | --- | --- |
| P4 | | |
| Annual salary |       $75,602 | |
| Post adjustment |       $55,567 | |
| Total Salary |       $131,169 | |
| Currency USD | | |
Salaries and allowances are paid in Swiss francs at the official rate of exchange of the United Nations.
Please refer to WIPO's Staff Regulation and Rules for detailed information concerning salaries, benefits and allowances.
Additional Information
* Initial period of one year, renewable, subject to funding and satisfactory performance.  Fixed-term appointments granted for approved projects shall be for a period whose minimum and maximum duration are tied to the funding and terms of reference of the project.  The overall duration of a fixed-term appointment for a project shall normally not exceed five years.  Fixed-term appointments granted for approved projects shall not be converted to a permanent or continuing appointment.
Applications from qualified women as well as from qualified nationals of unrepresented Member States of WIPO and underrepresented geographical regions are encouraged. Please click on the following links for the list of unrepresented Member States and the list of underrepresented regions and the WIPO Member States in these regions.
The Organization reserves the right to make an appointment at a grade lower than that advertised.
---
Location
Details
Company: WIPO
Type: Full-time
Seniority: Manager
Salary: 131,169 USD
FinOps Certifications Required: None