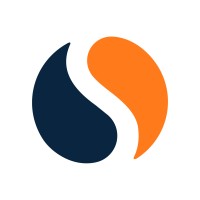 ​Cloud FinOps Engineer
Company: Similarweb Published: 19th September 2022 Closing Date: 31st October 2022
We're looking for a Cloud FinOps Engineer for our Production Team.
Why is this team so important at Similarweb?
You'll lead cost monitoring and analysis, identify and drive potential cost savings and forecast future infrastructure cost needs in our growing R&D department.
You will work closely with our Engineering and Finance teams to ensure we maintain our cloud cost spending and environment stability through data analysis, consulting, visualization, and creative problem-solving.
Ultimately, you should be able to manage all aspects of AWS cost and other SAAS tools across R&D operations to the extent that we can optimize costs and improve budget planning.
So, what will you be doing all day?
Analyze, optimize, and implement cost optimization actions over all our cloud services.
Create detailed financial and usage dashboards.
Implement and manage automated tools to help identify cost trends and anomalies.
Work with our engineering teams to design and implement new services in the most cost-efficient way.
Work with the financial teams on budget, forecast, and expense reports.
Work with our finance and legal departments to negotiate cost terms and contracts with third-party vendors.
Apply object tagging following budget planning and monitoring policies.
This is the perfect job for someone who:
Experience as a FinOps Engineer or equivalent.
Experience with cloud services billing systems.
Knowledge of containerized workloads and how sizing and scaling impact costs
Cost- savings, optimization mindset, and principles of financial analysis
Advantages for candidates with the following skills and experience:
Knowledge of large-scale Big Data systems, databases, and other SAAS tools and understanding the principal cost factors.
DevOps experience and scripting skills (e.g., Python, Bash, Powershell)
Good understanding of AWS services & billing mechanism
Why you'll love being a Similarwebber:
You'll actually love the product you work with: Our customers aren't our only raving fans. When we asked our employees why they chose to come work at Similarweb, 99% of them said "the product." Imagine how exciting your job is when you get to work with the most powerful digital intelligence platform in the world.
You'll find a home for your big ideas:  We encourage an open dialogue and empower employees to bring their ideas to the table. You'll find the resources you need to take the initiative and create meaningful change within the organization.
We offer competitive perks & benefits: We take your well-being seriously, and offer competitive compensation packages to all employees. We also put a strong emphasis on community, with regular team outings and happy hours.
You can grow your career in any direction you choose: Interested in becoming a VP or want to transition into a different department? Whether it's Career Week, personalized coaching, or our ongoing learning solutions, you'll find all the tools and opportunities you need to develop your career right here.
Diversity isn't just a buzzword: People want to work in a place where they can be themselves. We strive to create a workplace that is reflective of the communities we serve, where everyone is empowered to bring their full, authentic selves to work. We are committed to inclusivity across race, gender, ethnicity, culture, sexual orientation, age, religion, spirituality, identity and experience. We believe our culture of equality and mutual respect also helps us better understand and serve our customers in a world that is becoming more global, more diverse, and more digital every day.
---
Location
Details
Company: Similarweb
Type: Full-time
Seniority: Mid-level Contributor
FinOps Certifications Required: None