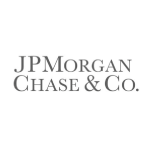 Solutions Architect – EECT Cloud Center of Excellence
Published: 18th June 2022
By incorporating your knowledge of business drivers, you will affect change and lead development of innovative improvements and world-class practices.  You will be responsible for driving results, and implementing multiple, complex programs that span the breadth of the business, and they'll look to you to provide the technical leadership to move them forward.  And while you will be part of a tight-knit team that shares your passion for technology, you'll also gain access the best minds in the business—both as part of the JPMorgan Chase & Co. global technology community, and through our partnerships with some of the most important tech firms in the world.
This role requires a wide variety of strengths and capabilities including:
BS/BA degree or equivalent experience.
Minimum of 5 years of Solutions Architecture and/or infrastructure design experience.
Excellent written and oral skills with the ability to influence and successfully articulate technical solutions/strategies in clear, concise, understandable terms.
Proficiency across multiple infrastructure technologies including operating systems, containers, storage (block, file, object), web, middleware, database, and networking.
Ability to learn new technologies quickly.
Experience designing cloud solutions on AWS, Microsoft Azure, or Google.
Experience defining and deploying infrastructure as code via Terreform.
AWS Solutions Architect, AWS Developer, Certified Kubernetes Application Developer certifications are a plus.
Previous application development experience a plus.
Understanding of domain driven design concepts.
Understanding of FinOps / cloud cost management.
Ability to interpret business requirements and develop comprehensive infrastructure solutions that incorporate strategic target state architecture, adhere to regulatory and risk standards, and maximize performance, capacity, and Total Cost of Ownership (TCO).
Ability to fully justify all design choices to Line of Business key stakeholders and clearly articulate how they satisfy business requirements.
Understanding of security architecture concepts and proven ability to assess application and infrastructure designs and identify possible security gaps/vulnerabilities (threat modeling) as well as solutions for remediation.
Advanced understanding of business technology drivers and their impact on architecture design, performance and monitoring, best practices and JPMC policies.
Demonstrated ability to multitask in a fast-paced environment and manage multiple complex IT projects/initiatives at once while still delivering on schedule.
Participation in Line of Business vendor selection, proof of concept, and planning discussions to ensure decisions include consideration of firm infrastructure standards.
Meets regularly with Line of Business application stakeholders to understand the entire application portfolio and ensure future application roadmaps align with Corporate Technology and the firm's infrastructure strategies.
Contributes to yearly infrastructure forecasting and budget planning for known upcoming projects and remediation of existing divest technologies.
Ability to perform architecture assessments of existing application infrastructure environments to identify any gaps that may exist and to remediate any known performance or configuration issues.
PLEASE NOTE:  In addition to the required skills and capabilities, as part of this role there is a requirement to work in the office at least 60% of the time.
---
Location
Details
Company: J.P.Morgan Chase & Co
Type: Full-time
Seniority: Mid-level Contributor
Salary:
FinOps Certifications Required: None