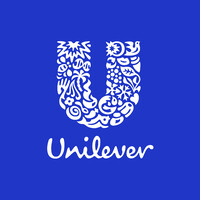 Cloud Financial Analyst
Company: Unilever Published: 12th January 2023 Closing Date: 11th February 2023
JOB PURPOSE
We are seeking a dynamic and energetic individual with a strong financial background and a passion for technology, to join our award-winning team and support Unilever on its rapid digital transformation and journey to the cloud. This opportunity will provide the right financially minded individual with a chance to expand their existing knowledge into the growing world of cloud-based technologies, cloud financial-modelling, exposure to significant global contracts and most importantly, the Cloud FinOps framework and related Operating Models. Cloud is a critical enabler of Unilever's digital future. It not only changes how we store and access data but will fundamentally improve how our business operates. Cloud enables innovation and cost-effective delivery at scale, by removing barriers and providing foundations for digital business transformation.
The Cloud Platform Services (CPS) Team has a vision to accelerate cloud adoption and drive a future-fit model for innovation and growth. As part of this team, you will support the Cloud Economics Manager with all financial aspects pertaining to cloud and any residual costs of the Data Centre, as we continue migration this year. You will ensure that accurate and timely financial information is available to the Cloud Economics Lead and Cloud Economics Manager, highlighting risks and opportunities to the growing costs of cloud as consumption across the business expands. You will support the FinOps Manager and his Team in India to ensure the continued rollout and adoption of the FinOps Framework across Unilever to ensure proactive cost and consumption management. Furthermore, you will work closely with the newly formed Vendor Management Office, ensuring that relevant contracts with our vendors are properly accounted for within the Cloud Platform Services budgets. You will support the Programme Lead for Cloud (responsible for our continued digital transformation and rollout of the Programme) to ensure that relationships between Programme funding and Run-Budgets are properly understood, accounted for and always explainable to Management.
RESPONSIBILITIES
Accountabilities will include but will not be limited to:
Financial Reporting for all Cloud Platform Services budgets (BAU and Programme)
Month-end preparation and process (accruals, prepayments and relevant accounting entries)
Analysis of costs associated with key CPS vendors for inclusion in associated budgets
Detailed rolling forecast preparation, submission and presentation to Management
Supporting the FinOps Manager with the expansion of the framework and associated practices
Identifying cost optimisation opportunities (e.g., rightsizing, reservations, savings plans and wastage removal) using Apptio's Cloudability and/or Cloud native tooling (e.g., MS Azure Console)
Maintenance and reporting of cloud related cross-charges to key CPS consumers
Reporting of major CSP contracts and tracking to contractual commitments
Maintenance of Risks and Opportunities trackers and related financial impacts
Regular updates to Management and attendance at key meetings
This role will require ongoing learning and development for the successful candidate and should include training provided through the FinOps Organisation and/or Apptio (e.g., Certified FinOps Practitioner) with some self-paced learning through Degreed.
ALL ABOUT YOU
The following criteria are essential for success in the role:
Relevant experience within a critical financial function.
Knowledge of financial and/or management accounting techniques.
Knowledge of Apptio products to include Apptio's Cloudability.
Excellent communication skills, both written and verbal.
Excellent analytical and data analysis skills.
Strong Excel & PowerPoint skills.
Ability to influence and engage across all levels of management.
Ability to self-manage and prioritise accordingly.
Willingness to self-learn and develop.
One or more of the following criteria is desirable:
Relevant experience within an IT-Finance Function.
Relevant experience working with Public Cloud Providers (e.g., MS Azure, GCP).
Knowledge of IT Systems, Service Catalogues, CMDB.
Knowledge of other Apptio products (Apptio One, Bill of IT).
Knowledge of COUPA.
Full/Part accounting qualification or studying towards (e.g., CIMA, ACCA).
Certified FinOps Practitioner.
Cloud Service Provider qualification (e.g., MS Azure Fundamentals).
Candidates would be required to demonstrate the following behaviors:
Accountability and Ownership – Strive for high quality and success, empower yourself and others to make decisions.
Be bold – Challenge the status quo, be bold & passionate about cloud, think outside of the box and be willing to improve.
Customer First – Thinking about our customers constantly by providing them with the best tools, services and end user experiences.
Collaboration – Working in an openly creative culture, where all ideas are acknowledged encouraging innovation and transparency.
Empowered – Always be one step ahead, embrace change and challenges, initiate solutions and make decisions in good faith.
---
Location
Details
Company: Unilever
Type: Full-time
Seniority: Mid-level Contributor
FinOps Certifications Required: Certified Practitioner