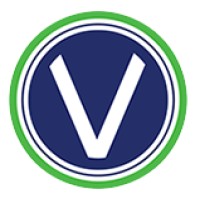 Cloud FinOps and Finance Manager
Company: VanderHouwen Published: 21st April 2023 Closing Date: 27th June 2023
Our client is looking for a strong data science, cloud FinOps, and finance professional with experience in both finance and cloud data. The candidate will have a mix of data science, FinOps experience, and cloud engineering background with a demonstrated technical understanding of public cloud products and services balanced with strong analytical, collaborative, and communication skills.
This position will play a key role in the company's Technology Finance team by providing data and analytical support focused on the company's Cloud investments (Amazon AWS and Microsoft Azure) and Software optimization. This role will work with the company's Global Tech FinOps, other company GT teams, Tech PMO, and company Finance teams to provide the needed data sets, data analysis, financial analysis, reporting, and dashboards to help provide the needed visibility into the company's Cloud Portfolio.
The role will create analytics and implement a body of reporting to enable visibility and transparency into the company's Cloud Portfolio to help proactively manage all aspects of our cloud usage and spending and also enable and ensure clarity of storytelling in line with the company's Global Technology's Cloud and Tech investments priorities.
We are looking for a highly motivated, analytical, and organized professional with a strong ability to partner with cross-functional teammates, juggle multiple competing priorities, and demonstrate strong attention to detail, comfort, and familiarity with cloud technology and large data sets.
Cloud FinOps and Finance Manager Responsibilities
You'll be diving deep into the company Global Technology's Cloud investment, and looking at all aspects of the company's cloud data, usage, cost, and spending. Your deep knowledge of public cloud services, including their cost structure and technical use cases, will pair with your keen analytic abilities to help drive increased visibility into our cloud investment, focusing on optimization needs and efforts. You will develop an intimate knowledge of our Global Technology domains allowing you to produce valuable data, analysis, and insights to help engage cross-sectional leadership on our cloud portfolio.
Your role will be a critical point person that the Global Tech Finance team will depend on to provide all aspects of the company's Cloud Data (compute, storage, network, databases, analytics etc). You will be depended on to turn all these data into reports, dashboards, and actionable insights which will help support cost optimization efforts and discussions regarding cloud investments. You will help drive operational results and help us to understand our investments in the cloud. This role requires strong data science skills, attention to detail, coordination, and organizational skills, and involves managing multiple requests at various stages in the process.
Responsibilities and deliverables will include:
Drive increased visibility into all the financial aspects (capacity, usage, cost, and value) of the company's Cloud Portfolio.
Establish analytical and reporting capabilities to enable cloud cost planning and performance benchmarking.
Create cloud usage and cost reporting to grant the needed transparency into our cloud portfolio and enable us to proactively manage all aspects of cloud usage and spending.
Establish analytical reporting which will drive financial rigor (capacity provisioning, capacity usage, KPIs, etc.) to support cost and optimization efforts.
Bring an "end to end" perspective on Technology Cloud investments; partner with relevant stakeholders and provide analysis, reporting, and presentations to effectively communicate the ROI and Strategic Value of our Cloud investments.
Work with various tech teams and stakeholders to provide the needed analytical supports to help in their ongoing cloud optimization efforts.
Implement regular communications with stakeholders on opportunities to achieve higher cloud cost optimization.
Who You Will Work With
You will act as an individual contributor responsible for creating data sets, analysis, reporting, and financial analysis on the company's Cloud Portfolio and you will report directly to the Global Technology Finance Senior Director for Foundational Domains. You will partner directly with the Finance teammates, the GT FinOps team, cloud resource owners, GT Domain teams, engineers, platform owners, and GT leaders who are responsible for some aspect of cloud usage and cost management.
Cloud FinOps and Finance Manager Qualifications
Bachelor's degree (preferably a master's degree) in Data Analytics, Statistics, or Data Science.
Bachelor's degree in Computer Science or IT-related discipline or any combination of equivalent relevant education, training, and experience Strong understanding of public cloud provider platforms and services (e.g. AWS, Azure, GCP)
7+ years experience in cloud spend (cash flow & amortized) reporting, financial modeling, economic/profit analysis, financial planning, and/or portfolio management. Experience in a Fortune 500 consumer products, retail, technology, and/or digital/e-commerce company is preferred.
Demonstrated knowledge of public cloud provider billing methods and concepts.
Proficiency using third-party or cloud-native cloud cost reporting products and tools (e.g. CloudHealth, Cloudability, Cost Explorer, Azure Cost Management/Billing).
Working knowledge of financial close activities and accounting principles.
Validated strong financial analysis skills; proven ability to complete sophisticated quantitative and qualitative analysis, financial, and/or valuation models.
Strong executive presence: the ability to present POV clearly and influence leaders through presentations, logical reasoning, and scenario alternatives.
Work independently with large amounts of data, deal with ambiguity, and be organized.
Problem-solving through curiosity, diving deep, finding solutions, and delivering results.
Ability to see the big picture while simultaneously zooming into the details.
Work collaboratively, build effective business partnerships, and be a well-respected and trusted partner in a cross-functional organization.
Attention to detail in the development of management quality reporting and analytics for executive-level personnel.
Strong PowerPoint and Excel experience.
Ability to multi-task and manage multiple concurrent projects.
Preferred:
FinOps certification.
Public cloud provider certification(s).
Understanding of Agile principles and Sprint Planning, including planning/backlog tools (e.g. JIRA).
Experience with Python or similar automation/scripting languages.
Compensation: Minimum of $65/hr. (DOE)
---
Benefits
Benefits are available to eligible VanderHouwen contractors and include coverage for medical, dental, vision, life insurance, short and long term disability, and matching 401k.
Job Id: 61050
---
Location
Details
Company: VanderHouwen
Type: Full-time
Seniority: Manager
FinOps Certifications Required: Certified Practitioner