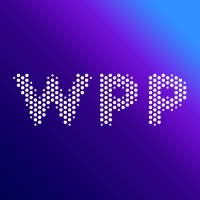 Finops Data Analyst
Company: WPP Published: 5th September 2022 Closing Date: 31st October 2022
We are on a journey in establishing a FinOps capability and building a Central FinOps platform to recharge, visualise and optimise Cloud and SaaS spend at scale. The platform will empower WPP agencies to self-service manage their cloud and SaaS estates from a cost and optimisation perspectives.
The ideal candidate will have extensive experience in analysing data and creating visualization dashboards. Exposure to Finance and Cloud technologies and will be an advantage. You should be proficient in SQL to query complex data and translating into informative visuals on BI tools.
You'll play a critical role in designing & developing our Central FinOps maturity, automating processes whilst developing a platform to enable cost recharging and self-service enablement capabilities to the business.
What you'll be doing:
Build and maintain cloud cost and usage visibility, providing summaries and detailed usage statistics initially for resources across the public clouds (Azure, GCP, AWS) and then expanding to SaaS and other IT services
Experienced in creating data visualization and dashboards in BI tools, e.g., Looker, Power BI
Experienced with SQL and querying complex data sets to generate useful insights
Collaborate with the development and finance teams on cost optimization, budget, forecasting, and cross charging
Monitor and setup real-time alerts based on data models to identify anomalies in cloud spend
Passionate about the power of data to drive better business outcomes.
What you'll need:
This is a hands-on role, requiring the following behaviours and skills:
5+ years Data engineering working experience with a range of Data & Analytics technologies

ETL tools
BI tools – Looker, Power BI
AWS Data stack – AWS Glue, Lambda, S3, Athena, RDS, DynamoDB
Data warehouse – Google BigQuery, Snowflake
Excel sheets

Strong experience in writing SQL queries to analyse complex datasets
Strong experience with Data architecture, Data Modelling, Data Quality and Data security
Experience in developing complex queries and scripts for translating raw data into informative visuals
Exposure to data science and ML is a plus
Who you are:
You're open: We are inclusive and collaborative; we encourage the free exchange of ideas; we respect and celebrate diverse views. We are accepting: of new ideas, new partnerships, new ways of working.
You're optimistic: We believe in the power of creativity, technology and talent to create brighter futures or our people, our clients and our communities. We approach all that we do with conviction: to try the new and to seek the unexpected.
You're extraordinary: we are stronger together: through collaboration we achieve the amazing. We are creative leaders and pioneers of our industry; we provide extraordinary every day.
What we'll give you:
Passionate, inspired people – We promote a culture of people that do extraordinary work.
Scale and opportunity – We offer the opportunity to create, influence and complete projects at a scale that is unparalleled in the industry.
Challenging and stimulating work – Unique work and the opportunity to join a group of creative problem solvers. Are you up for the challenge?
WPP is an equal opportunity employer and considers applicants for all positions without regard to race, color, religion or belief, sex, age, national origin, citizenship status, marital status, military/veteran status, genetic information, sexual orientation, gender identity, physical or mental disability. We believe in creating a dynamic work environment that values diversity and inclusion and strives to recruit a diverse slate of candidates to help us achieve that goal.
---
Location
Details
Company: WPP
Type: Full-time
Seniority: Entry-level Contributor
FinOps Certifications Required: None